Chiropractor Brian Drutman D.C.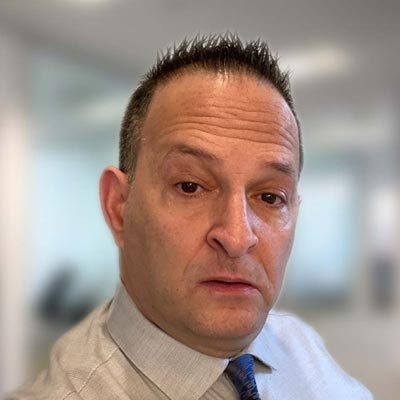 Dr. Brian Drutman was born in Long Island, NY and moved to Clearwater, FL as a child. He grew up locally in the Clearwater, FL area and attended Clearwater High School before going to the University of Florida. At that time he developed a great interest in biology, health and medicine. 
Dr. Brian graduated from there with a Bachelor of Science Degree in Zoology and then proceeded on to chiropractic school in Atlanta, GA at Life University. Dr. Brian graduated with a Doctor of Chiropractic degree in 1999. Dr. Brian Drutman returned to the Tampa Bay area after school and has been practicing in the area ever since then. He has extensive knowledge in treating whiplash cases and other injuries and has treated thousands of local residents who have been injured. He also strives to educate every patient that a combination of chiropractic care, exercise, and nutrition can help them reach optimal health.
He also has additional training from the Spine Research Institute of San Diego on Whiplash and Brain Trauma. Dr. Brian Drutman understands the complexity of whiplash and other injuries and painstakingly spends much individual time with each patient to ensure their maximum benefit and improvement. He also has testified on behalf of injured patients and has helped educate lawyers and jurors on the potentially devastating effects of whiplash injuries.
Dr. Drutman believes that patient care is of the utmost importance and treats every patient like they are one of his family. He takes great pride in making each patient feel special and his bedside manner is impeccable. It is for this reason that patients come back again and again, and refer their own families, friends, and loved ones to see him for a lifetime of chiropractic care.
Precision Spine & Wellness Center was launched in March 2010 by Dr. Brian Drutman to give Tampa Bay residents injured in car accidents, falls, work accidents, sports injuries, and other causes a better place to treat. Dr. Brian Drutman noticed that patients were having difficulty finding time to treat due to family, work, children, and other responsibilities and launched his "Pain won't wait. Why should you?" campaign. He began staying open weekdays until 10 pm and on weekends. The result is more time for patients to treat and fully recover from their pain and injuries.
OFFICE HOURS
---
Monday
9:00am - 10:00pm

---
Tuesday
9:00am - 1:00pm
---
Wednesday
9:00am - 10:00pm
---
Thursday
1:00pm - 10:00pm
---
Friday
9:00am - 10:00pm
---
Saturday
By Appointment
---
Sunday
By Appointment